Discover the real power of your breath. Join this women's expansion movement.
June 26th from 6pm to 7pm CET.
I don't know you, but as a woman today I'm needing more than ever spaces to release tension, recover from exhaustion, reconnect with myself and turn on my dreaming power. The daily musltitasking and our tendency to coordinate the logistic at home and at work have turned us into natural organizers and leaders in our families, workplace and communities. To keep up with the new rhythm and demands, specially in times of a pandemia,  we need a new level of self care. Our brains and hearts are screaming for it. That's what the Women's Breathing Hub is all about. Developing more resilience and using our breath to grow from within. Are you in?
In these sessions we will...
Use ancient breathing techniques to regulate your hormonal system specially during your pre-menstrual cycle and perimenopause, balancing mood changes. 
Correct your breathing pattern and learn to breathe optimally to prevent daily fatigue and gain lung volume breathing capacity.
Learn to deeply relax the body, release physical tensions, recover from exhaustions  and regain your vital energy, so you can feel refreshed and lighter. 
Use your breath to work on heavy emotions creating life changing breakthroughs.
Help your body produce massive happy chemistry that will naturally bring your inner calm and feeling of connection and self love.
Learn breathing and mindset tools to find calm in moments of high picks of anxiety, and increase self-confidence. 
Your brain will thank you for this.
Worldwide, women with dementia outnumber men 2 to 1. Let's learn to breathe and take care of our amazing brains. Be part of the movement. 
This is how our sessions roll...
I have designed the first part of the session so we physically relax, set an intention for the month and learn a simple breathing technique depending on what the group is needing. 
In the second part the main tool we use is the Pranayama Yoga Breathwork. At a physical level this style of breath gives you a big boost of oxygen into the bloodstream. That oxygen will go up to your head and help the hypothalamus and pituitary gland release endorphins, and open the pineal gland to produce serotonin. When this happens your whole body starts to vibrate, and at the end of the process you feel refreshed and revitalized. 
At an energetic level the work is deep. Our body lodges emotional energy (information) blocked in different places product of our interactions with others. This stuck energy expresses itself in our life through physical pains, illnesses and emotional habits and beliefs – "I'm not good enough", "I'm too old or too tired for that", "I'm not loveable", "I'm lost", "I'm alone" –  the daily repetition of these turn them into habits. 
We can be aware that these beliefs and habits exist, that we are repeating them over and over again every day, but we might still not have the energy we require to change the patterns. That makes us feel stuck and heavy. The Pranayama Yoga Breathwork moves you out of these patterns. It puts your energy into flow taking the attention from the mind and brain into the heart, and when that happens you perceive life from a new perspective – an open hearted perspective – and no longer through your patterns of thought only. You feel one with all that is, and reconnect with your essence, understanding that you are more than what your mind can describe. Freeing the energy stuck can be a very liberating experience. It can bring deep sense of transformation.
As a side effect you feel relaxed, you release physical and mental tensions and you're so ready for your next expansion in life.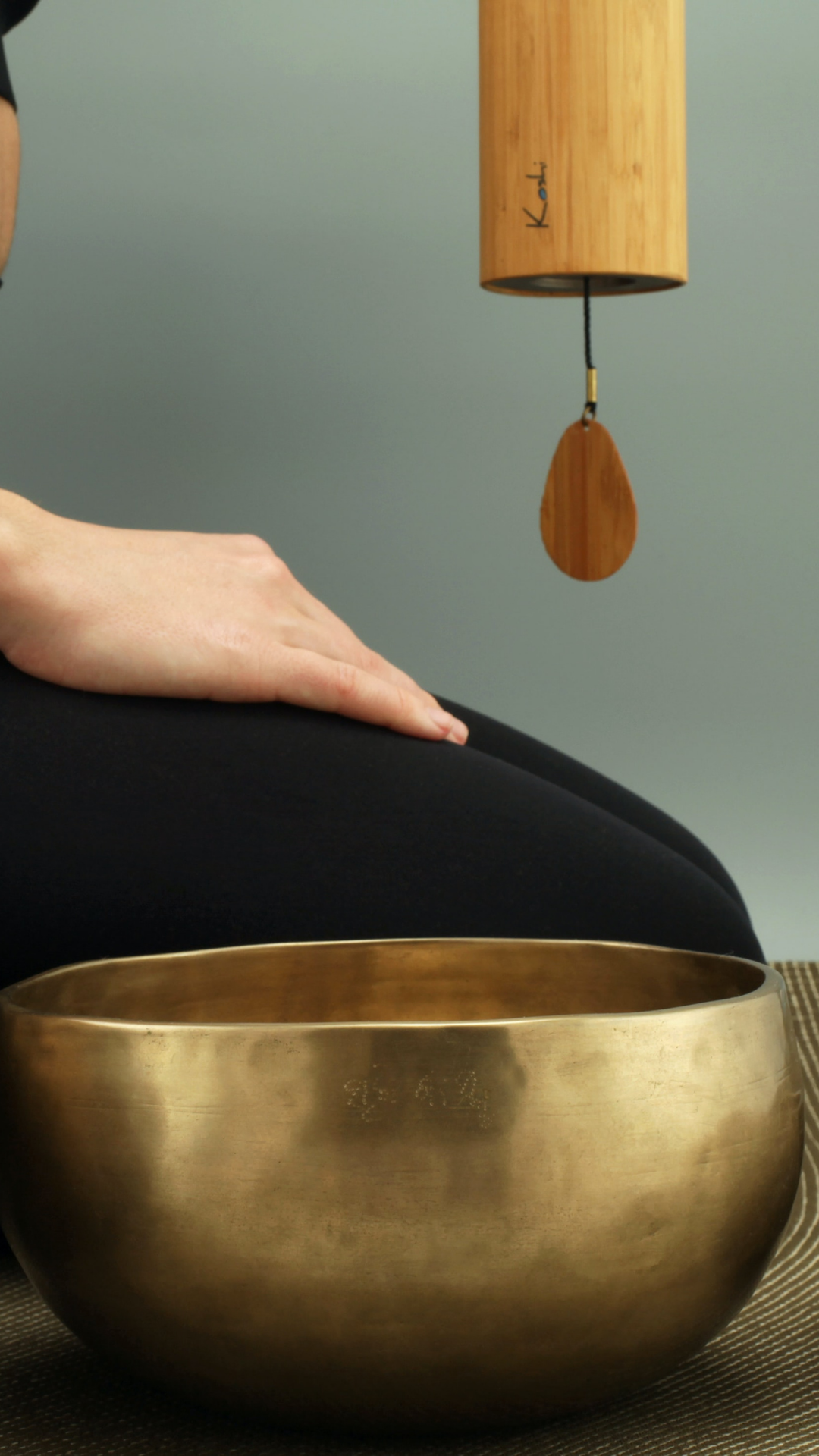 A space to breathe…
-that you need and deserve-. 
To join the session you only require...
Computer with good internet connection. 
Loudspeaker or wireless headphones.
A space to be in silence. Not interrupted by anyone. 
Yoga mat and blanket and warm clothes. 
An opened mind and heart.
Once you sign up you will receive your link to access the session.
Offer a friend the gift of learning how to breathe in a fulfilling way for life. The magic wand to influence her body, mind and emotions.
She will thank you for ever. 
Every conscious breath you take, frees energy for your dreams.
Ready to breathe fully and create the life that you want?
Join women all around the world in this breathing movement.  Boost your health,  recharged your energy, create deep happiness and fulfillment. We deserve it. The world needs it.